Battered Dandelion Blossoms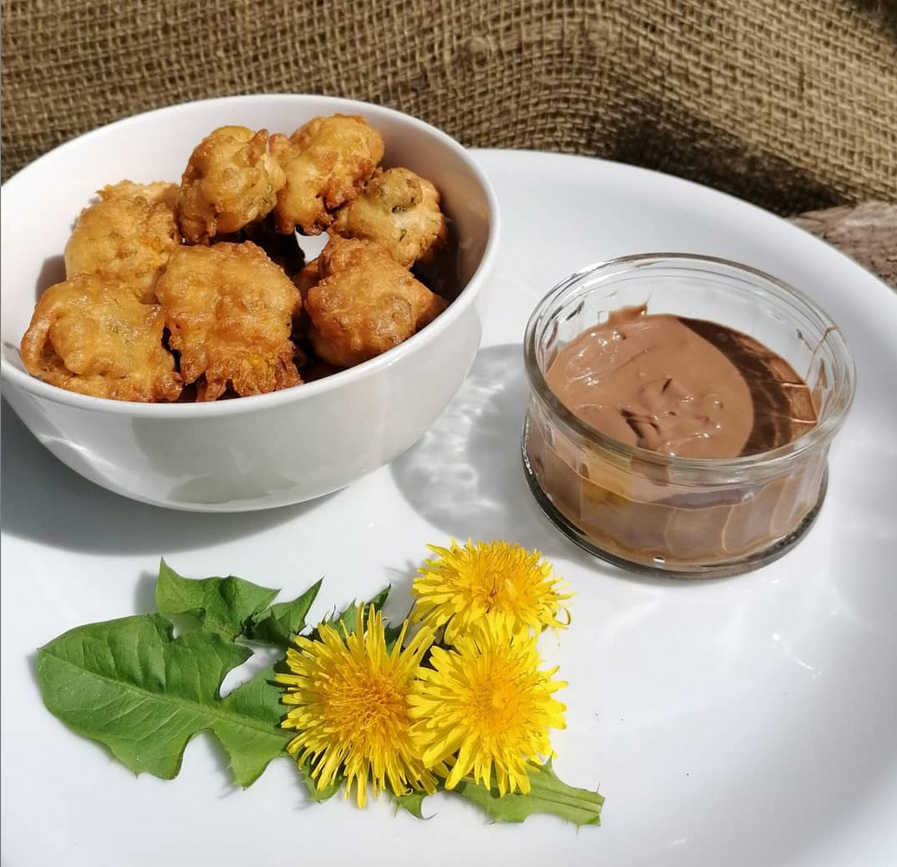 This is a recipe I cook sometimes with either a sweet or savoury dip or sauce.
Sometimes with honey, chocolate sauce, yogurt, cream or ice cream.
Salt pepper, chilli, sweet chilli sauce, garlic mayo dip or as a side to a Chinese stir fry.
They are tasty crunchy nuggets full of goodness!!!
Ingredients
1 cup self raising flour
1 cup milk or sparkling water
1 free range egg
A pinch of salt and pepper if doing a savoury recipe.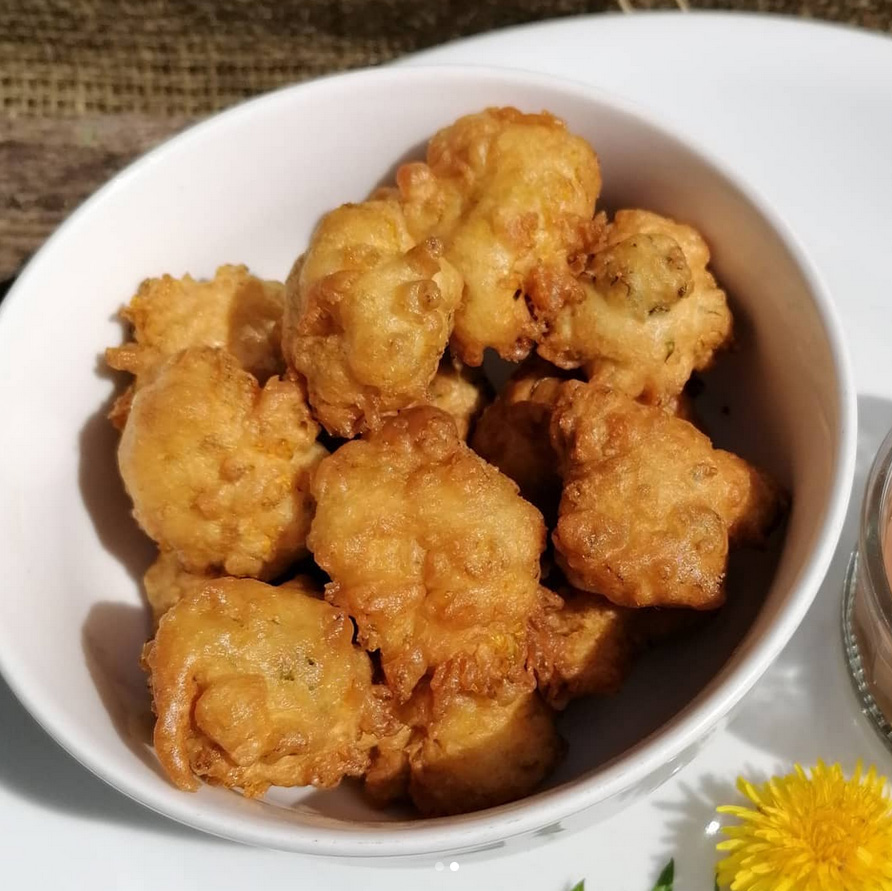 Method
Mix all the above with a whisk.
Heat up veg or sunflower.
After picking the large open flower heads, dip them into flour then submerge in the batter mix.
Carefully drop into the hot oil and cook until golden brown for approx 2 – 3 mins.
Drain from the oil and place on some kitchen roll so the excess fat is absorbed.
Enjoy!!!