Nettle and Cream Cheese Pasta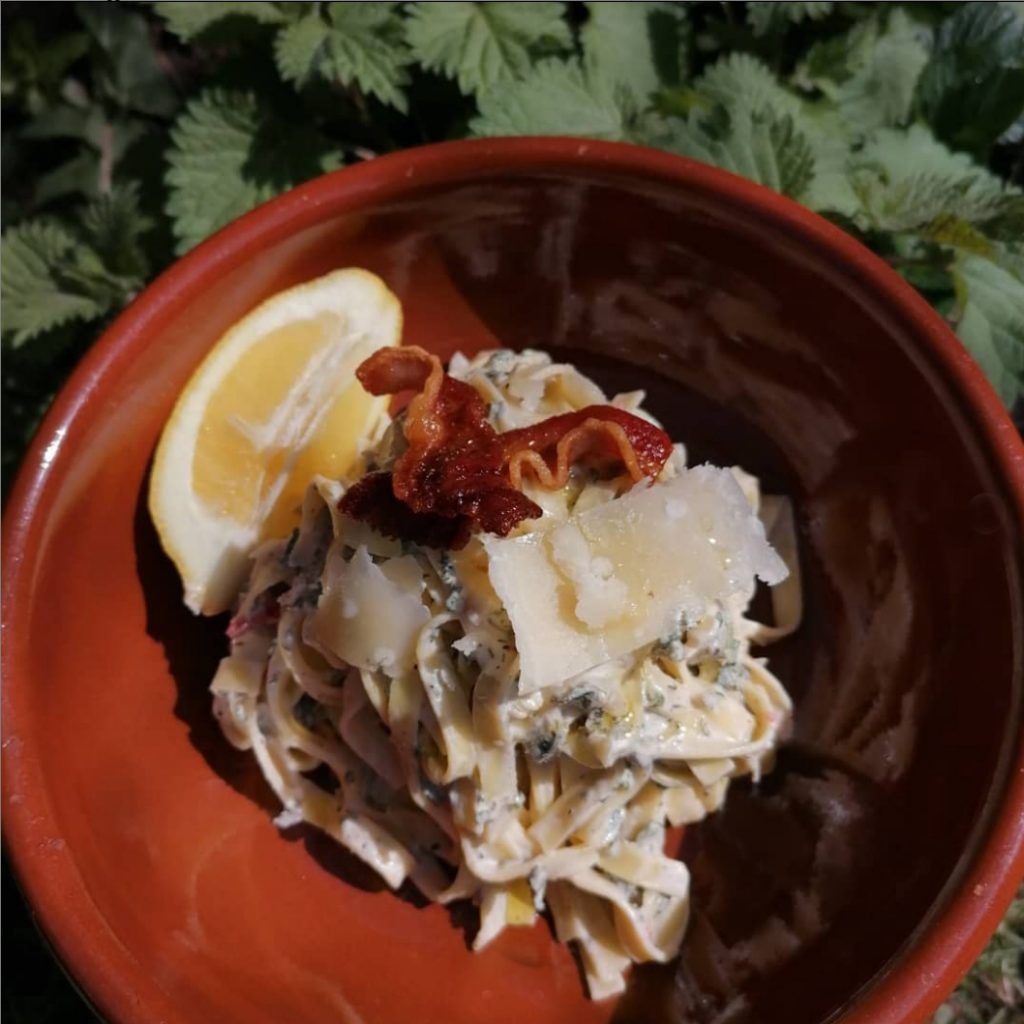 Recipe
Ingredients – serves 2
120g Nettle top's
200g cream cheese
1 small onion
1-2 chilli
2 x garlic cloves (or good handful of wild garlic stems)
glug of olive oil.
A good Knob of butter.
200g-300gof fresh pasta.
A good pinch of sea salt.
A twist or two of ground black pepper.
Juice of one lemon.
1-2 ladles of pasta water.
Optional – crispy bacon and parmigiano shavings to garnish.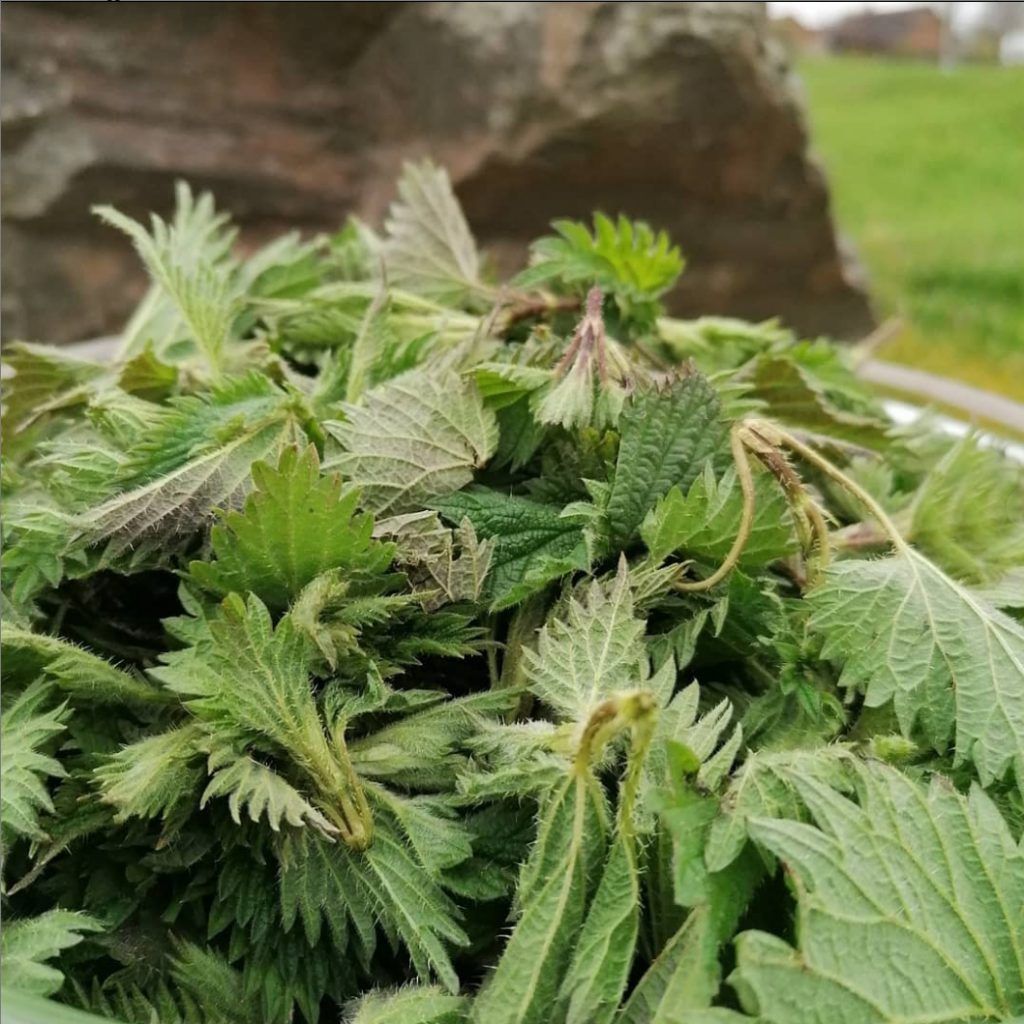 Method
Finely chop onion and garlic and soften in pan with the butter until translucent.
Wash dry and finely chop nettle top's and add to the pan. Sauté for around five minutes, finely chop chilli and add.
Put your pasta on in boiling water for a couple of minutes with a pinch of salt.
Add the cream cheese to your nettles and stir in, using pasta water to loosen the sauce.
Once the pasta is cooked drain and add to your sauce.
Add seasoning and garnishes.
Serve and enjoy!!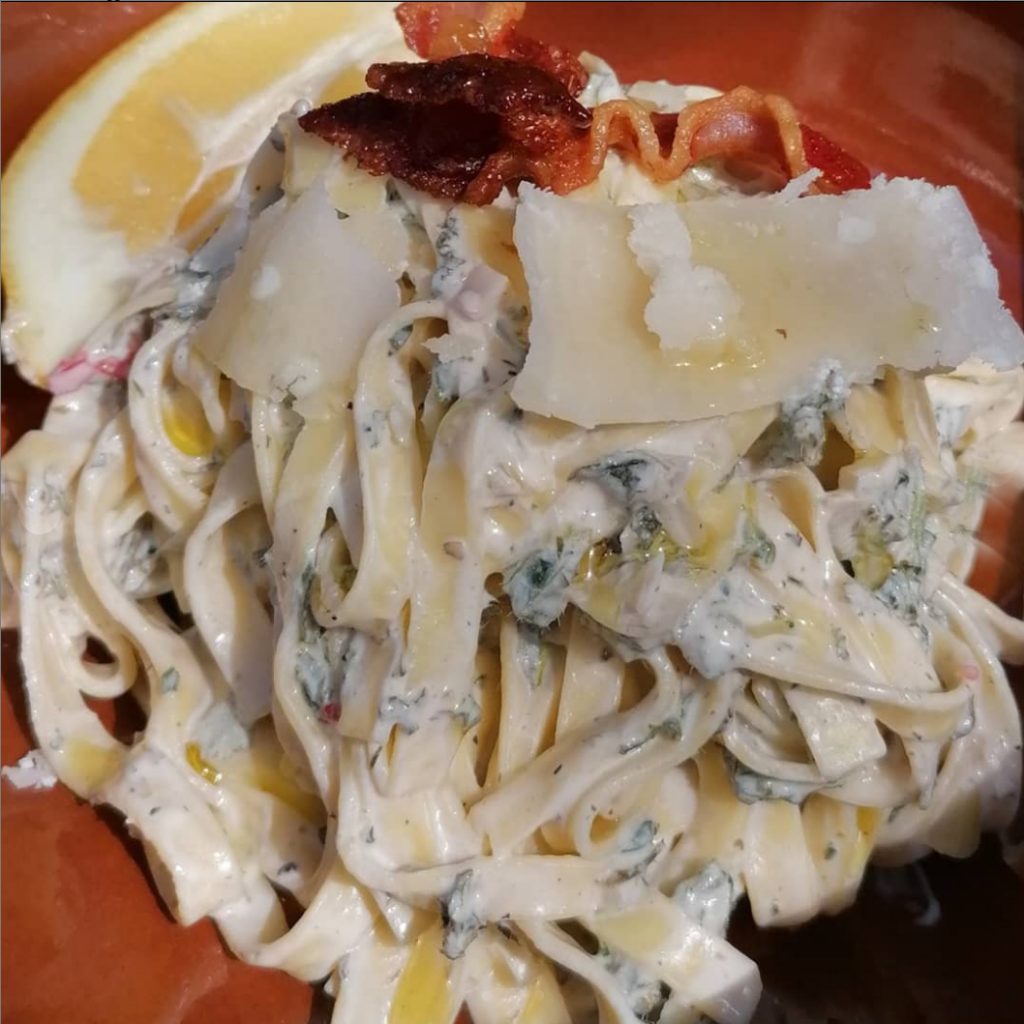 Fun Fact!
Milarepa – the green Yogi.
Jetsun Milarepa (1052-1135) was a Tibeten Yogi, poet and a highly accomplished Buddhist disciple.
When Milarepa had finished his training with Marpa (a Tibeten buddhist teacher) he travelled the land in search for a place for meditation. Along the way farmer's fed him with grains and cereals and his sister offered him bread butter and wine.
He ended up in White rock cave where there was a stream and a patch of Nettles. From the Nettle Milarepa made cloth to cover his body and flour for inner nourishment.
Eventually his skin took on the colour of the Nettle and even the hairs on his head became bristly and green.