Wild Garlic, Nettle and Walnut Pesto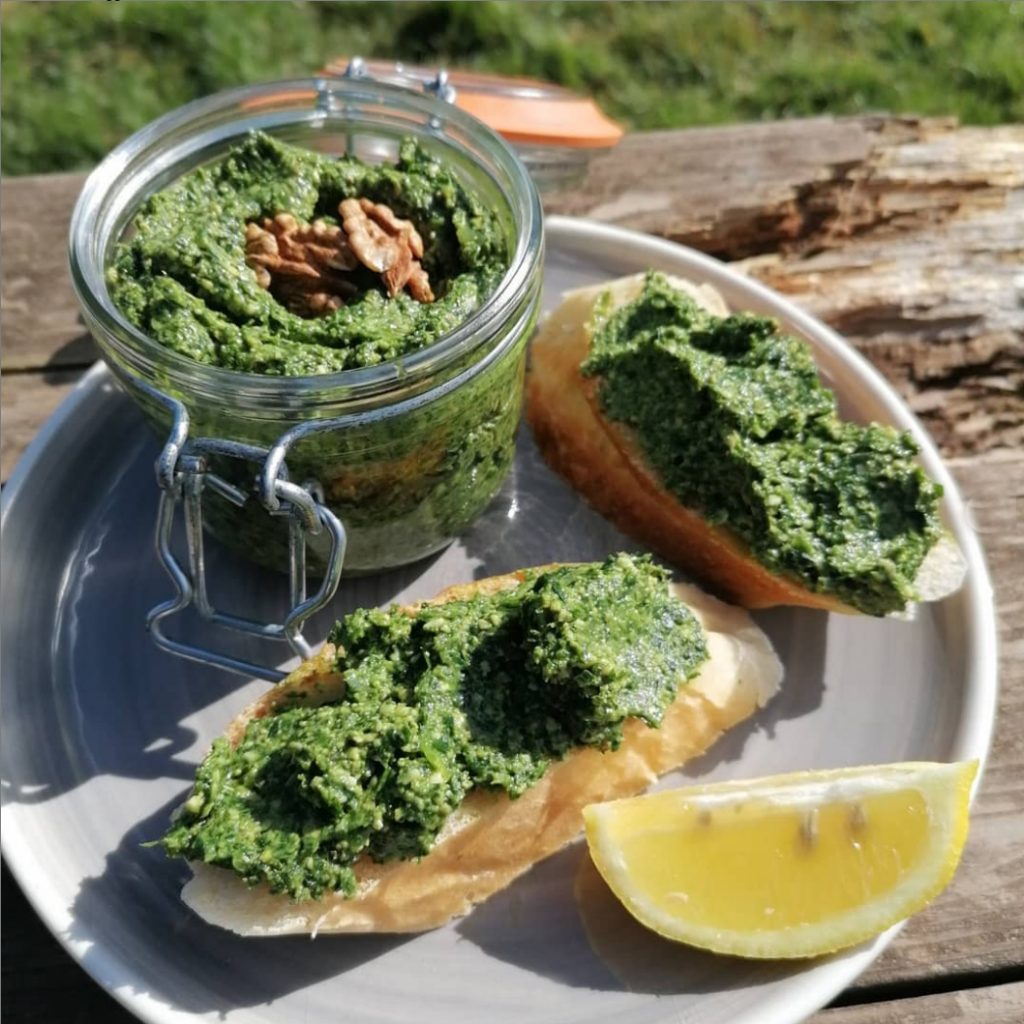 Ingredients
Approx 250g wild garlic
Approx150g nettle tops
A pinch of sea or rock salt
200g parmigiano reggiano
Approx 300ml of good quality olive oil
1-2 lemons (zest and juice)
A good handful of foraged walnuts
Crusty bread to serve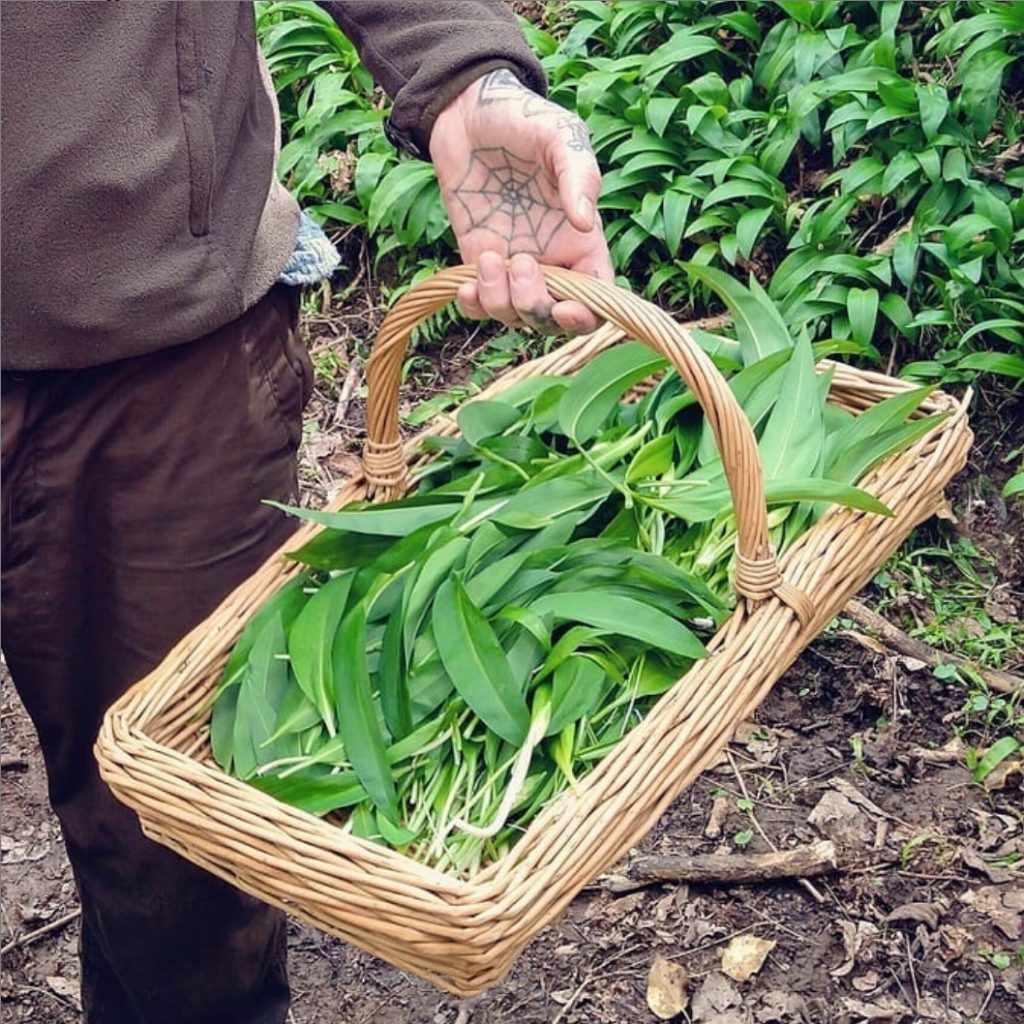 Method
Wash the garlic and nettle leaves and dry (use a salad spinner if you have one).
Add all the above ingredients to a pestle and mortar or blender and mix until smooth and ENJOY…
I enjoy this pesto with home made crusty bread or i stir it through pasta or warm new potatoes. The options are endless. Once made this will keep in a air tight container in the fridge for a few week's. Cover the surface with a thin layer of olive oil,it is also suitable to freeze.
From the beginning of March up to June you will find this pesto in my fridge. I absolutely love it,it tastes so good i can't eat enough of it.
This recipe is made to my personal preference but please feel free to alter to your own taste.