Fermented Wild Garlic, Chickpea and Marinated Halloumi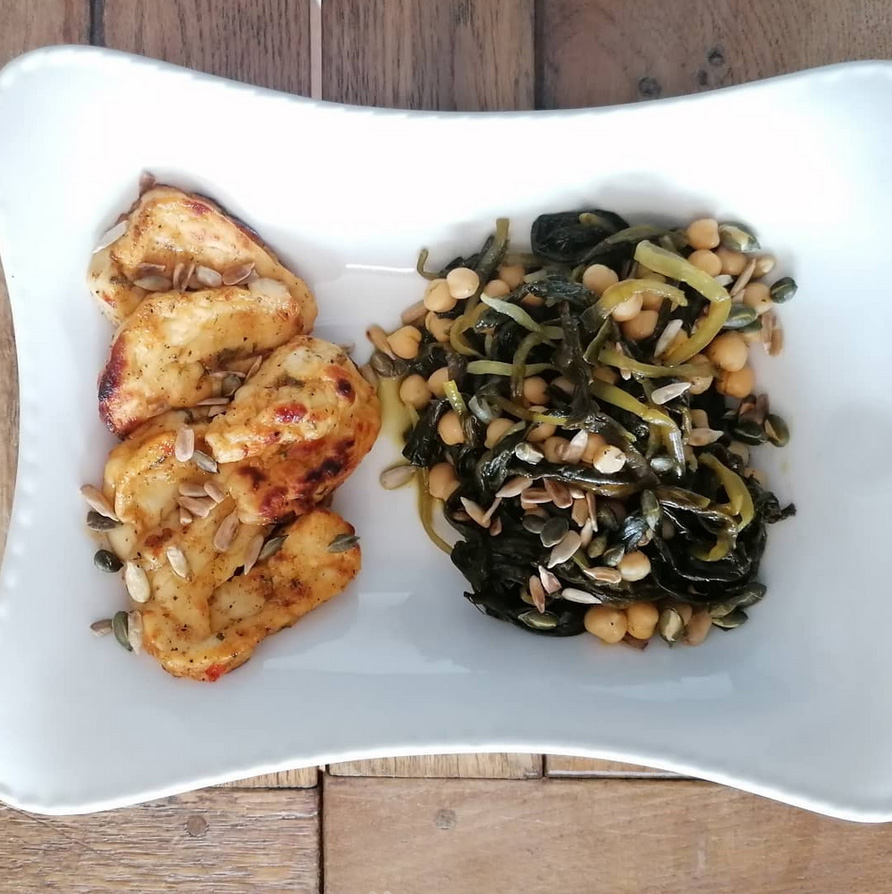 Eating fermented food is very beneficial for your health. As well as the benefits from the wild garlic itself this sauerkraut type preserve is jam packed with probiotics or live bacteria. This is what your body needs for a healthy gut microbiome. It can reduce the risk of certain diseases, improve your digestion and can reduce bloating, it will strengthen your immune system and can help with heart health, also it can help reduce fat accumulation in your liver. It has many many more benefits but most of all i consider this fermented wild garlic a delicacy. A unbelievably zingy tasty food that i am addicted to. It can really put a spring in your step. It is a great way to preserve this plant food. I really can't eat enough of this with everything.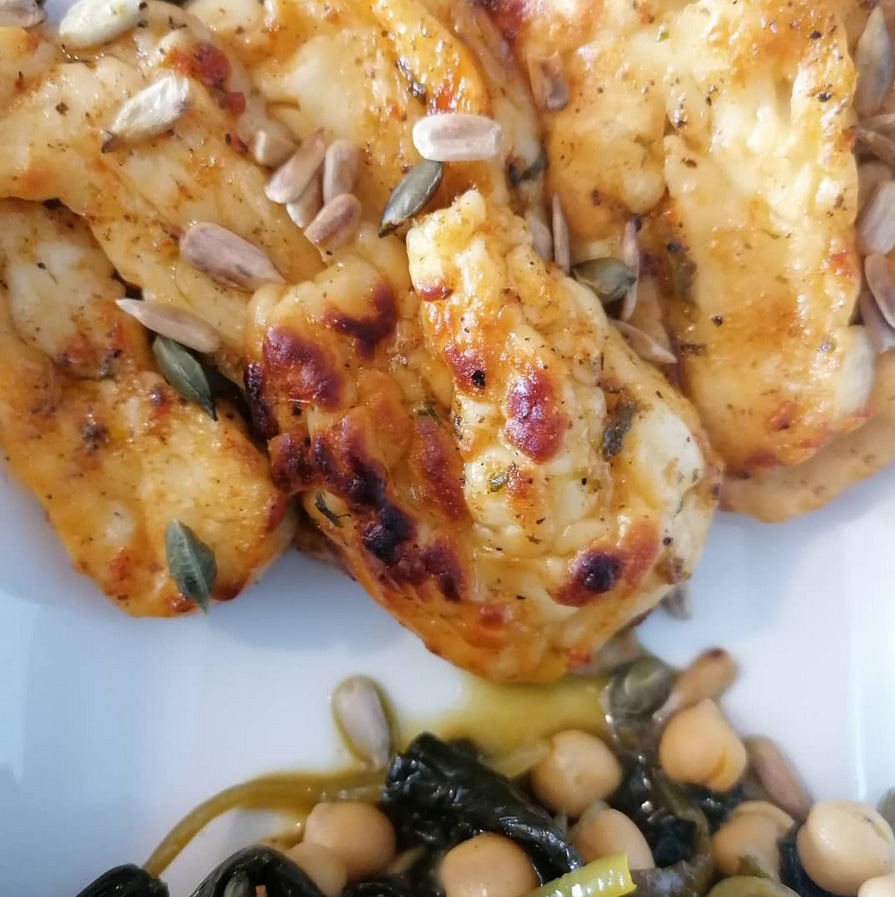 Method
Weigh out your garlic and then add 2% of that weight in sea salt.
Massage the sea salt into the leaves and let it sit until the liquid starts to release.
Put into a clean jar making sure the leaves are kept below the liquid in a anaerobic condition.
I use a smaller jar as weight inside the larger jar.
Then let it sit on the side for two to three weeks until fermentation slows down, burping the jar everyday to release the air build up.
Sometimes it can take a week to ferment.
Once fermentation has finished it can be stored in the fridge for up to six months.
In this meal I have fermented garlic, chickpeas, toasted sunflower and pumpkin seeds with a dash of olive oil. Accompanied by halloumi marinated with chilli, lime, dandelion honey and black pepper and then grilled.

Fun Fact
Our love affair with fermented food goes back along way. People have been fermenting food as far back as 6000bc that we know of, but I believe a lot longer. Most civilizations have fermented food and drinks in there culture.