Hawthorn Ketchup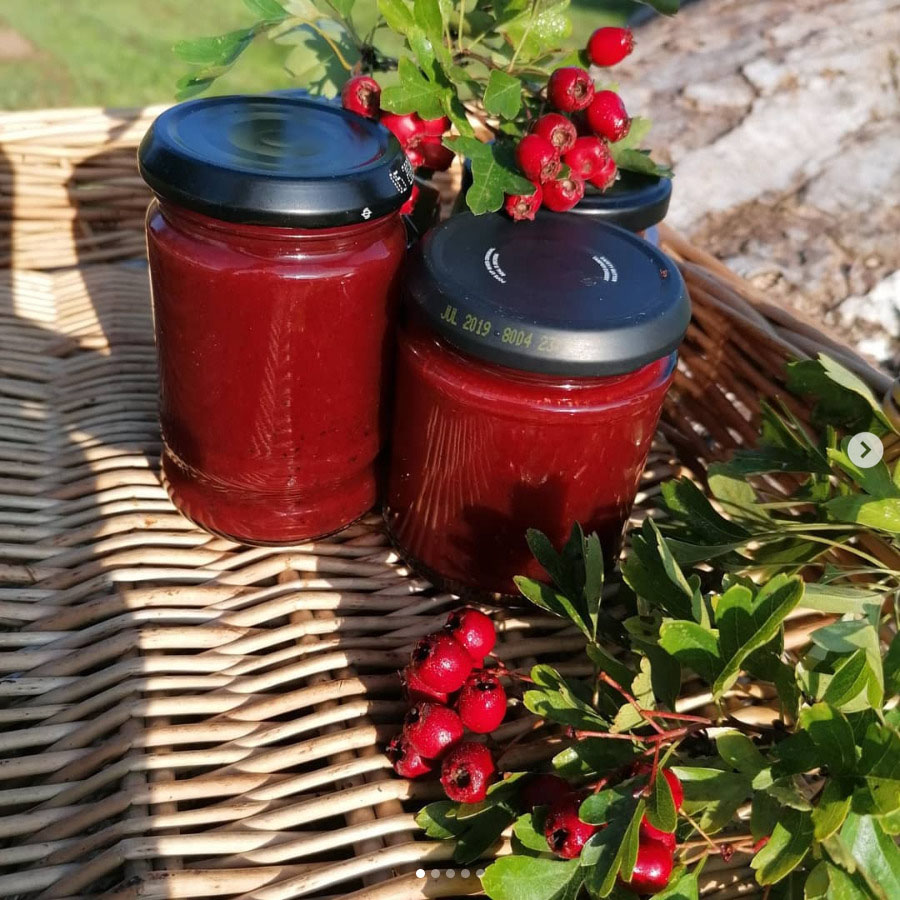 This is my take on hawthorn ketchup, spiced up slightly, this sauce goes well with cheese and compliments most meats.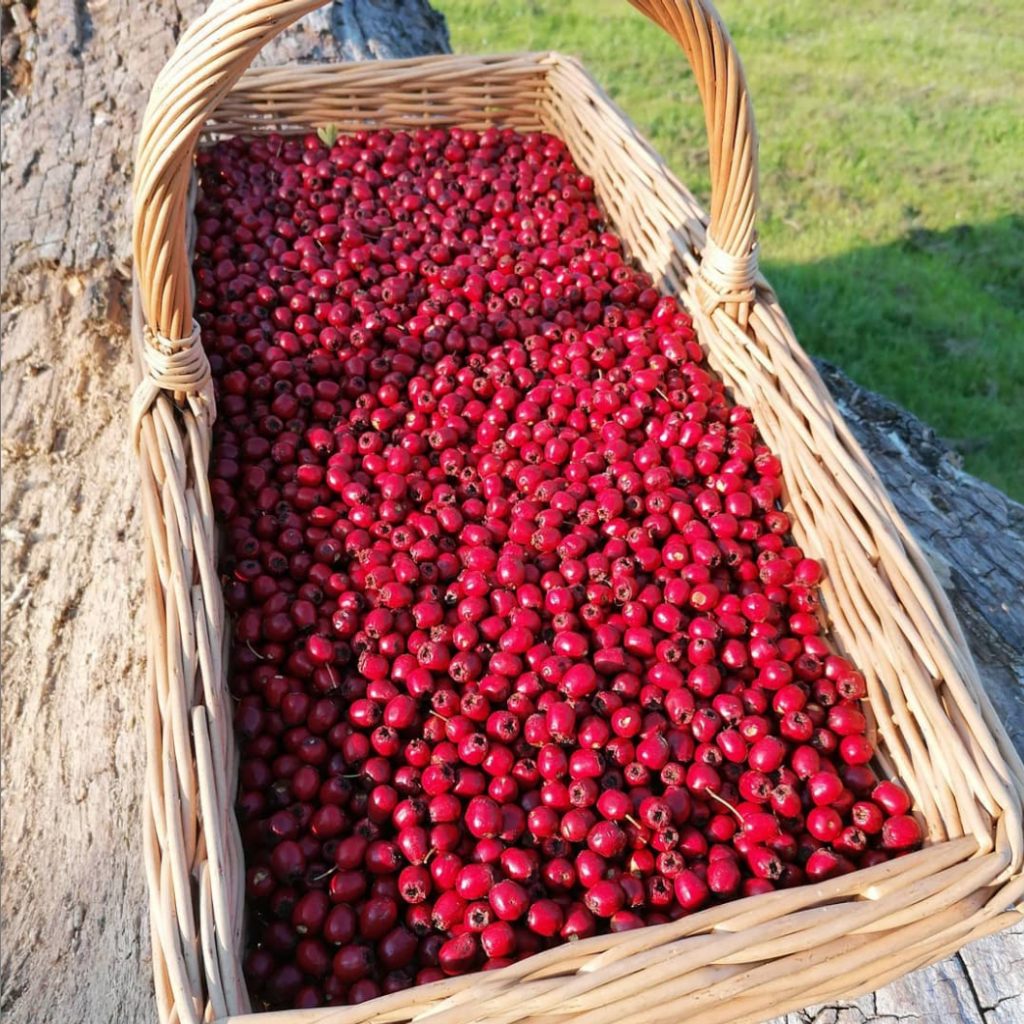 Recipe

500g hawthorn berries
100g sugar
300ml cider vinegar
300ml water
1tsp sea salt
1/4 tsp ground black pepper
1/4tsp hot chilli powder or 2 red birds eye chillis
3 cloves of garlic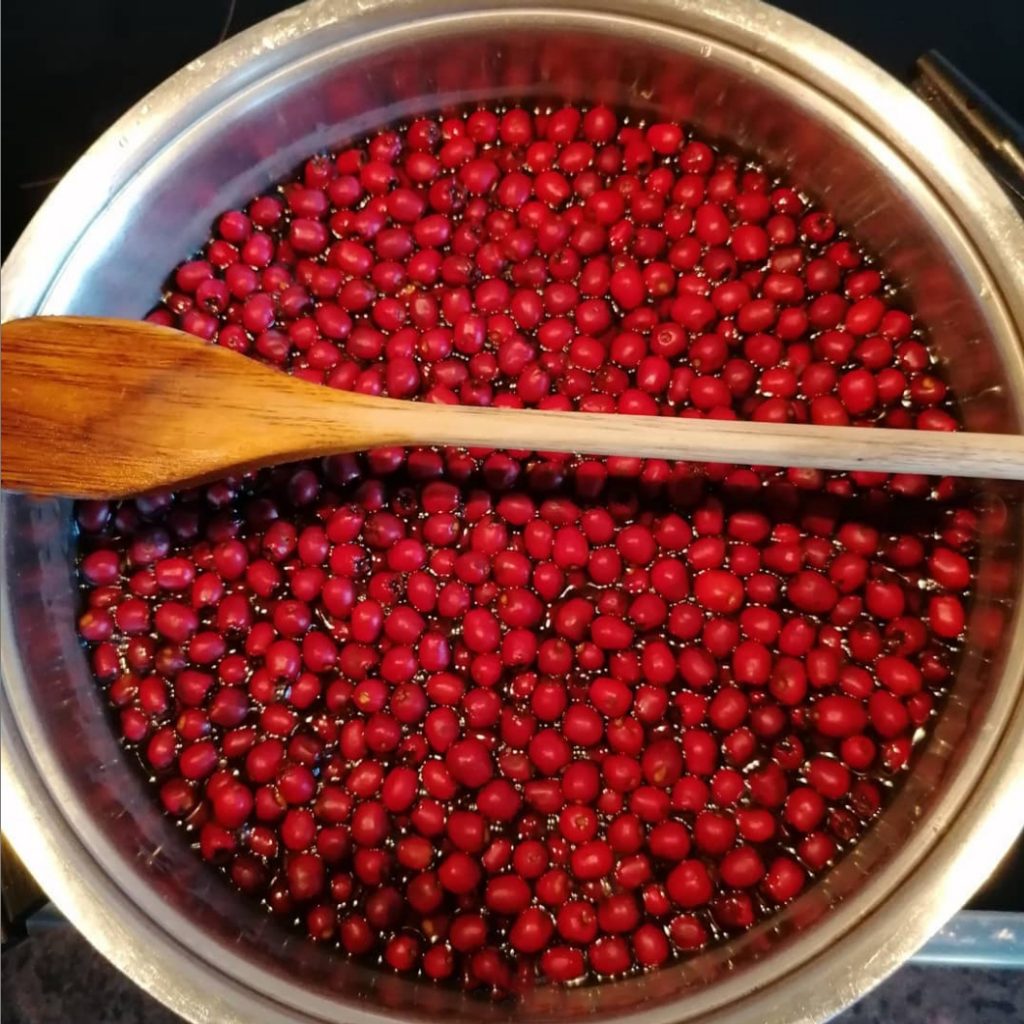 Method

Put Hawthorn berries into pan with vinegar, water and garlic bring to a boil then simmer for 30 /40 minutes. The skins on the berries should have split and the liquid should have taken on the colour of the skins.
Take off the heat and strain through a sieve into a clean pan.
Add the sugar, salt, pepper and chilli and simmer for another 20 minutes.
Pour into clean sterile jars. Let cool and enjoy.
This sauce will easily keep for a year if you can stop yourself eating it with everything. I will usually at least double up the ingredients to make a few jars at a time.