Crispy Coated Parmesan and Mozzarella Puffball with Wild Green Pesto
I love this recipe. The giant puffball is a great meat substitute, like tofu. If you prefer a softer texture you can cut the slices a bit thicker, but I prefer them thinner and crispier. Now, if you like spice like me you can add fresh or dried chilli flakes to this recipe. I add it to the egg mix and the pesto, but this is optional.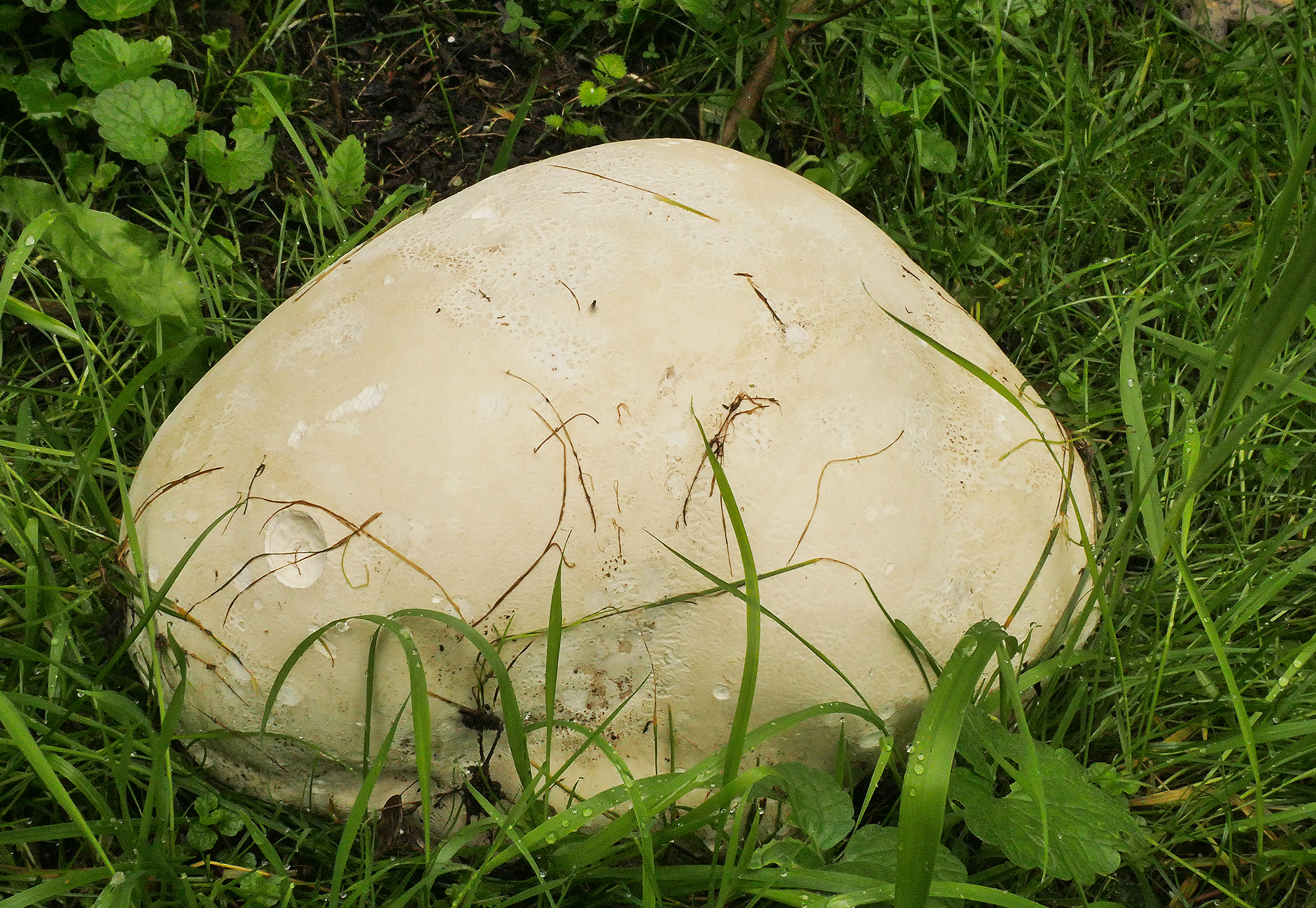 Ingredients
Oil for frying, I prefer olive oil or butter
4 giant Puffball slices 1/2 inch thick, peeled 4 x 6-inch pieces approx.
Plain flour
Salt and Pepper
2 eggs beaten
Fine polenta, cornmeal or breadcrumbs
100grams of finely grated parmesan or other hard cheese
2 packets of full fat mozzarella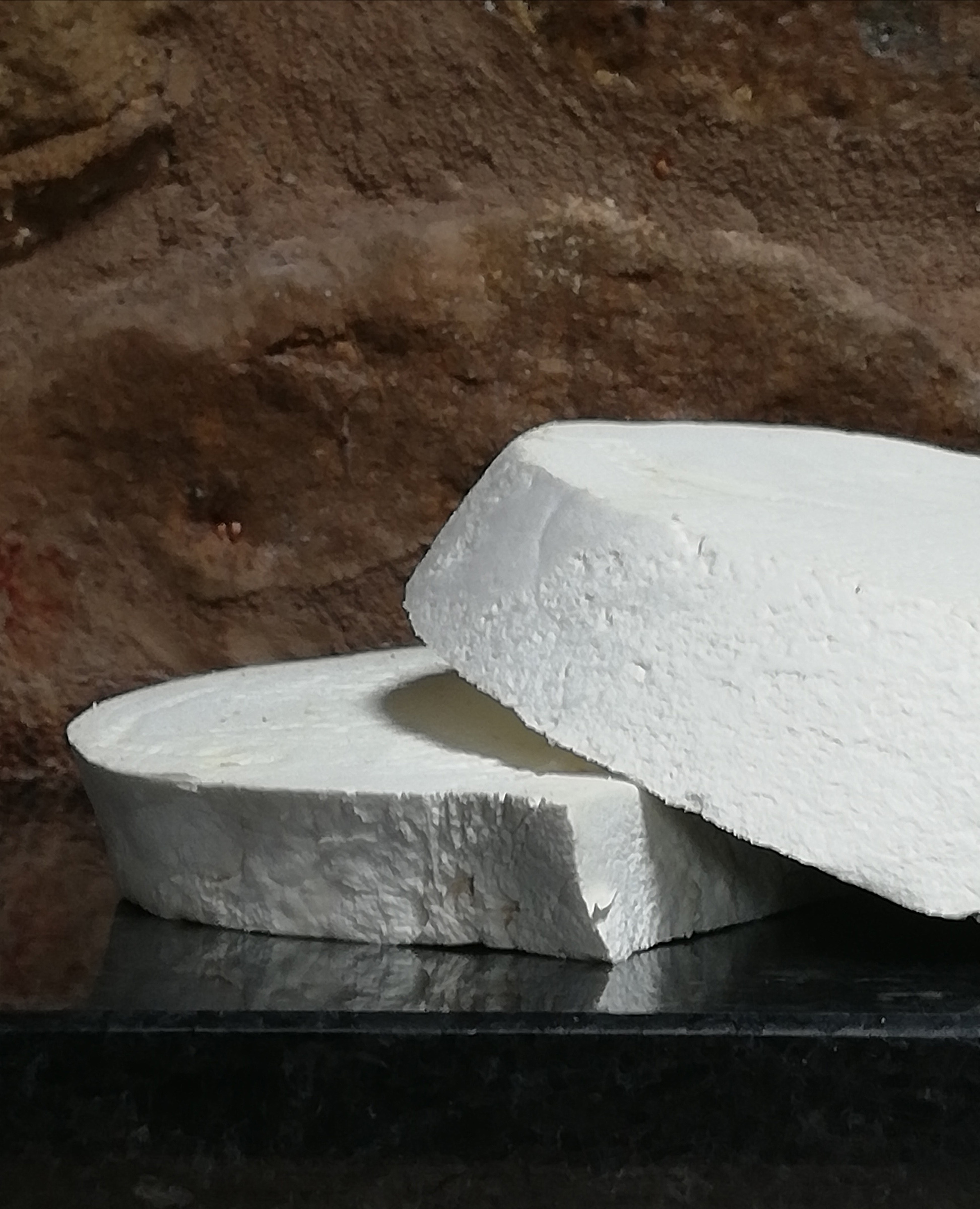 Method
Put oven on at 200 degrees centigrade, lightly oil a large baking tray.
Put all pesto ingredients into a food processor or jug and use a hand blender and blend pesto to desired consistency. Add more oil or a little water to ease blending if needed.
Place plain flour on a flat plate and add plenty of salt and pepper.
Place cornmeal on a plate with grated parmesan and plenty of salt and pepper.
Place eggs on to plate and whisk and add salt and pepper.
Cut puffball slices and peel skin carefully, trying not to break.
Heat oil in large frying pan, skillet.
Dip each puffball slice into flour, then egg, then parmesan cornmeal, ensuring sides and edges covered well.
Fry on medium/high heat for a crispy browned crumb
Place all 4 slices onto a baking tray.
Slice mozzarella and place onto puffball slices equally and evenly.
Place tray in oven at 200 degrees centigrade and bake till mozzarella is melted and golden brown, approx. 20-30 minutes, serve with pesto, great with other vegetables and salad..Enjoy!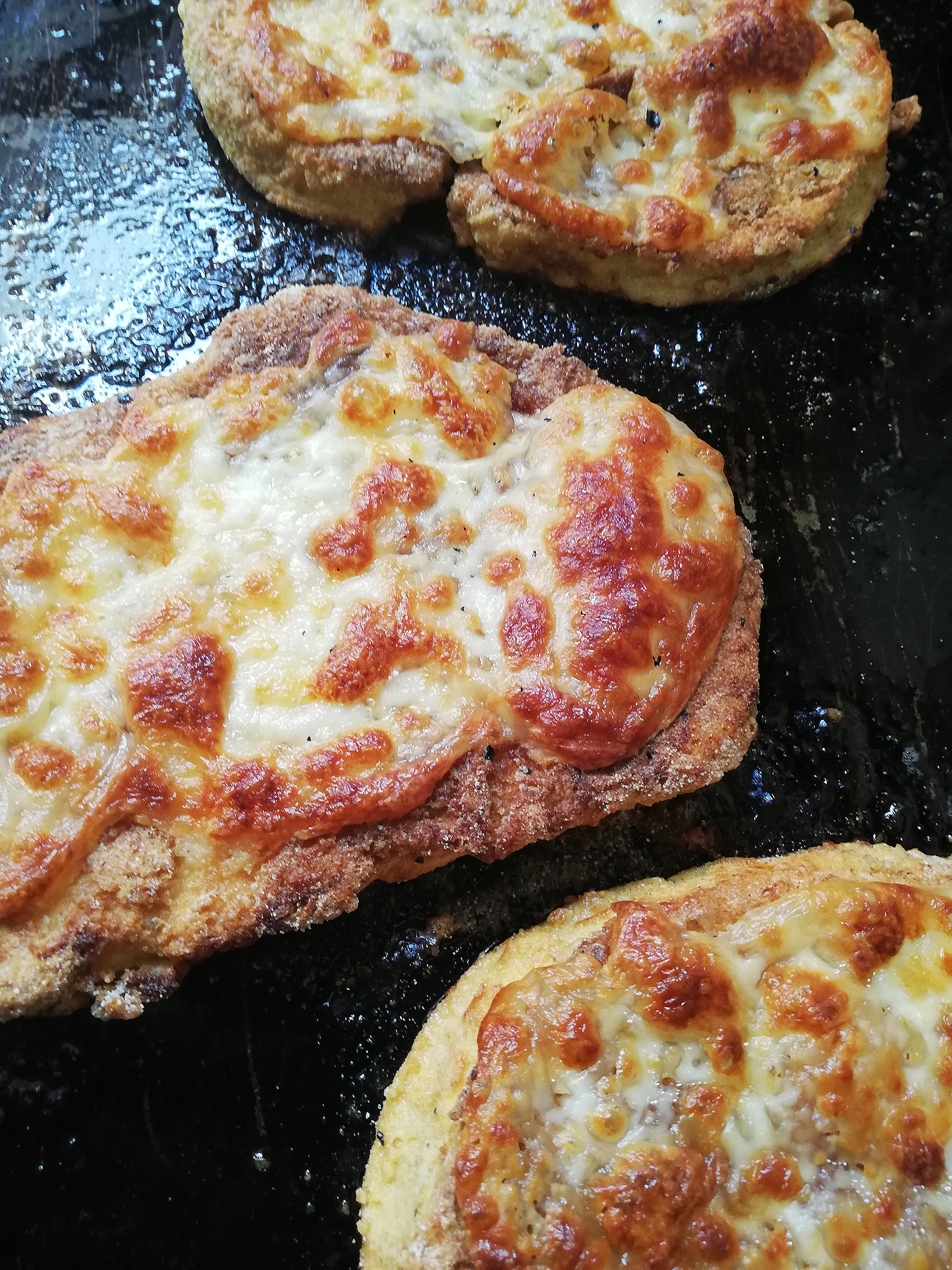 Wild Pesto
Handful of Sorrel leaves
Handful of Chickweed
Handful of Hairy bittercress
2 large cloves Garlic
Small handful of wild mustard leaves
20/25 Hazelnuts or walnuts
Fresh chilli (optional)
Salt and pepper to taste
3 glugs of Extra virgin olive oil